HR Pitfalls for the Early Stage Startup
August 24, 2022 @ 12:00 pm

-

1:00 pm

HST
Fireside Chat with Rick Girard, noted author, tech headhunter and founder of HireOS.
Building out your team for your early stage startup is THE toughest part of entrepreneurship, simply put, you can't do it all; and as one wise managing director for an accelerator states – "it's all about team, team, team, idea and execution." Part IV of our Confessions of series focuses on the dos and don'ts around HR. Come join us for a candid conversation around finding, hiring and firing within an early stage startup.
About the Presenter: Rick Girard: "I help Entrepreneurs and Startup Founders eliminate bad hires by building a value-driven interview process that produces concrete evidence to support each and every hiring decision."
Rick Girard is the Founder and CEO of Stride Search Inc, an Engaged Search Firm. He is extremely passionate about helping startup founders win-win the strongest hires to fuel unprecedented company growth! Rick's career has kept him laser-focused on building tech startups in the highly competitive Silicon Valley. Over his career, He has helped build more than 200 startups' teams that have successfully exited. Value and Impact are the two main ingredients brought to every interaction, above and beyond just locating the strongest people. Contrarian in his approach, Rick has flipped the script on engagement and the hiring process to bring a massive competitive advantage to every interaction.
The Author of "Healing Career Wounds", Rick invented and systematized the Hiring Operating System (HireOS™). The solution for leaders to win the strongest hires by blowing up "best practices' with a humanistic, evidence driven, unbiased and time efficient experience.
When not running a school for Gifted Mutants as Professor X, Rick hosts the Hire Power Radio Show & Podcast, a weekly series on LinkedIn Live, which serves as a business leader's resource to solve their most difficult hiring challenges.He competes in Brazilian Jiu-Jitsu and has an affinity for any adrenaline-pumping activity such as surfing, snowboarding, rock climbing and running with scissors.
LINKS:
LinkedIn: https://www.linkedin.com/in/rick-girard-07722/
Company: www.stridesearch.com:
Twitter: https://twitter.com/rick_girard?lang=en
Authored: Healing Career Wounds – https://www.amazon.com/dp/B094TL14CD/ref=dp-kindle-redirect?_encoding=UTF8&btkr=1
Podcast: www.hirepowerradio.com: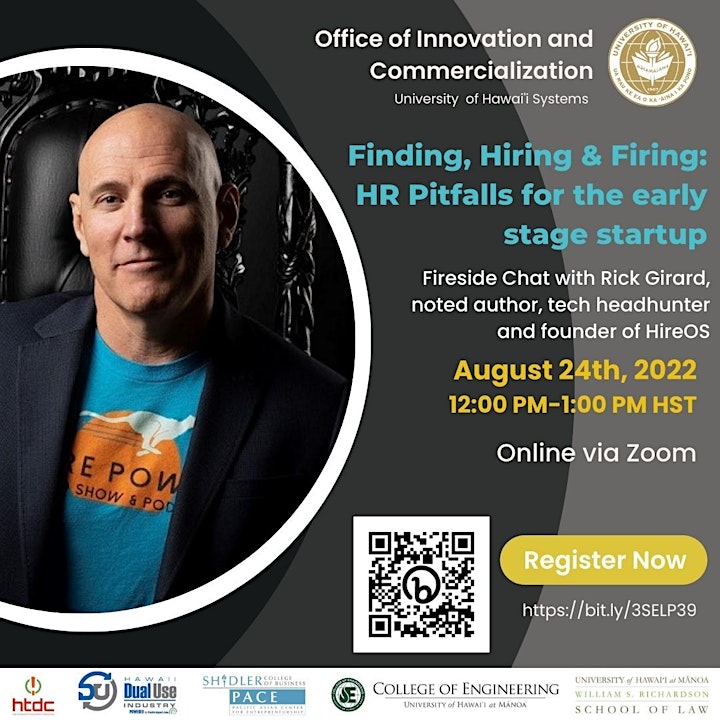 Share This Post, Choose Your Platform!