2019 McDonald's Education Workshop
November 23, 2019 @ 9:00 am

-

3:30 pm

HST
Chart your path to higher education and get the latest info on today's college landscape at the 2019 McDonald's Education Workshop!
THE FUTURE OF EDUCATION FOR HIGH SCHOOL STUDENTS & PARENTS
Thinking about college? In an ever-changing world where technology is impacting the way we live, the value of a college degree may seem uncertain, but data still shows that the more you learn, the more you earn. Did you know? The average college graduate earns at least $30,000 more per year than those with just a high school degree. Discover how to chart your path to higher education and get the latest info on today's college landscape.
Join hosts XLR8HI®and Clique-Now along with education partner Education Incubator in welcoming the 2019 McDonald's Education Workshop in Hawai'i.
This free all-day event features expert panels and guest speakers from industry and the world of work, information booths on post-high employment and education opportunities, local university and college representatives to share what's new and exciting at their campuses, and special celebrity guest presenters to share the stories of their post-high journeys.
ABOUT THIS FREE EVENT!
Topics covered include:
College Opportunities: Hear directly from Hawai'i's major institutions about exciting and unique opportunities available at our local colleges, as well as additional things to consider when applying to schools.
The Importance of STEM: Learn how Science, Technology, Engineering, and Math (STEM) related focuses can impact your future from a variety of experts in the STEM industries.
College Prep: Plan for your post-high journey by learning about the college application process, what to expect with financial aid versus scholarships, understanding pros and cons of certification vs degree programs, and more.
Future Skillsets: Gain insight into the skillsets needed in today's changing world of work from innovation and education experts.
FREE Lunch: Enjoy a break in the day with lunch from McDonald's and chat with fellow parents, high school students, and educators.
Interactive Booths: Come talk story with colleges and education experts at their booths. Great chance to directly speak with experts and have your questions about your higher education journey answered.
Plus lots more!
Stay tuned for upcoming updates and speakers!
ANNOUNCING "WORTH IT" CREATOR AND HOST: STEVEN LIM!
XLR8HI and Clique-Now are excited to announce the special appearance of Steven Lim, creator and host of the hit show "Worth It". Currently in its 6th season on Buzzfeed, Worth It has become one of the most watched shows on YouTube, generating 740+ million video views to date! RSVP to the 2019 McDonald's Education Workshop to come learn more about his post-high journey to becoming an online influencer!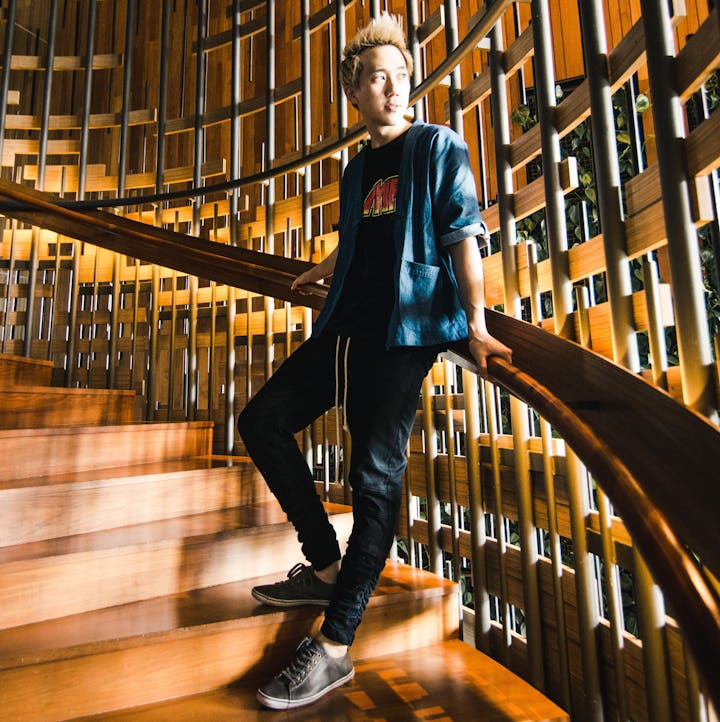 ANNOUNCING "SMOSH GAMES" FOUNDER: MARI TAKAHASHI!
XLR8HI and Clique-Now are excited to announce the special appearance of Mari Takahashi! Mari is a Japanese-American digital content creator and former professional ballerina. She is a founding member, host, and executive producer of the YouTube channel Smosh Games (7MM subs, 2.5B views) and has amassed over 1.5M followers across her personal social media channels. Mari has been featured in Millennial Magazine, Forbes, MTV, Fortune, and Business Insider. She was named a Top Gaming Influencer by Forbes in 2017. Her television credits include: Disney XD, Home and Family, and CBS' Survivor.
Share This Post, Choose Your Platform!