"Moody Orifices" | Jenna Macy's AiR Exhibition
Friday, June 2 @ 5:00 pm

-

10:00 pm

HST
Join us for the opening reception of our Artist in Residence exhibition, featuring Jenna Macy ✨
BoxJelly and Fishschool are excited to announce Jenna Macy's artist in residence exhibition: Moody Orifices 🔮🌙✨🌈 Opening on June 2nd!!!!
As our AIR, they've been working hard in and out of our studios to produce this body of work that explores themes of intimacy, bodily autonomy, and the senses. All the artwork is ceramic cast in the studio at Fishschool and covered with a temperature sensitive pigment that allows Jenna to use body heat as another artistic medium.
Our opening reception is June 2nd, First Friday, so we invite you to come by and enjoy the work on your evening out. The reception will feature food, drink, live music, and a studio sale of some smaller works by our AiR. This will undoubtedly be one of our largest events of the year so don't miss out!
~ Please RSVP so we have a sense of how many people will come by.
~ We're also on the lookout for our next Artist in Resident, share this application with any artists you think might be interested. Applications close May 31st.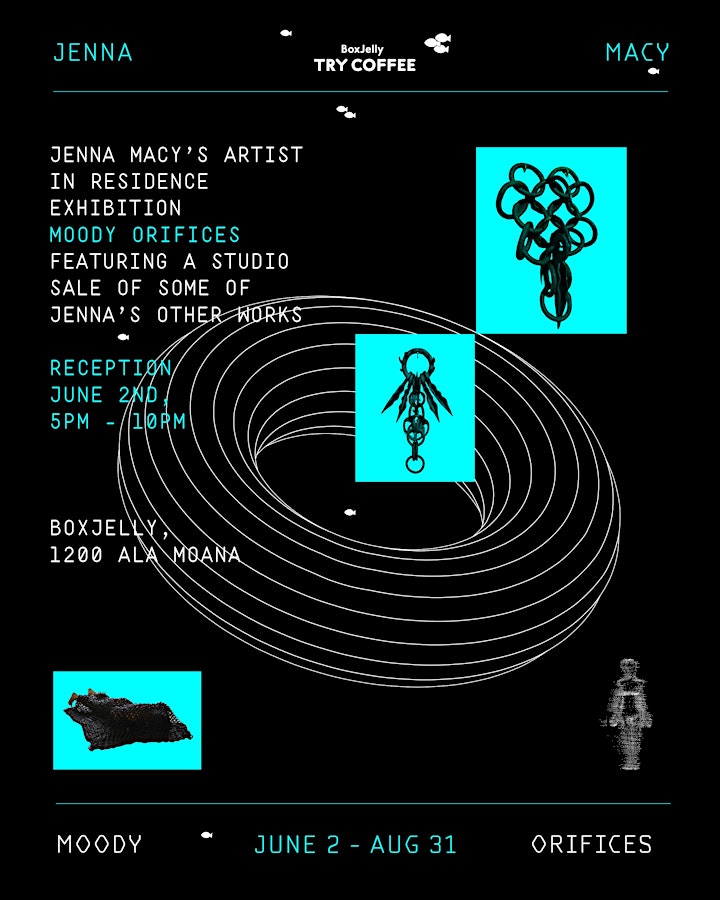 Share This Post, Choose Your Platform!